DAVID H. OWEN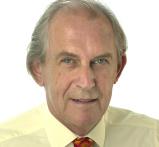 DAVID H. OWEN is a Fortune 200 and FTSE 20 Group HR Director with extensive international experience.

David is Chairman of First and Third Ltd., specialists in Human Capital Management, Organisation Transitions and Transformations, Governance and major Programme Management.  

Prior to this he was EVP Global Human Resources at IMS Health Inc., Connecticut, USA, a USD29bn e-Health, Marketing, and IT provider across 100 countries created as part of breaking-up of Dunn and Bradstreet Inc. This followed positions as Chief Resourcing Officer, Origin BV, Eindhoven, The Netherlands and Bangalore and Delhi, India and as a Director of Forte Plc, London. Earlier experience includes his time as Human Resources and Quality Director with TSB Bank Plc, London; as a Director of Hay Management Consultants; with the Ministry of Defence; and with Imperial Group plc and Golden Wonder Ltd.

David was educated at St. Catharine's College, Cambridge and Harvard Business School. Other positions include Council Member, Public Concern at Work; Member of the Leadership Board of the Refugee Council; Member of the St Catharine's College Development Committee; Chartered Fellow of the Institute of Personnel and Development. He is a Former Pension Trustee of TSB plc, Forte plc, Origin BV and Liberata plc. He is a non-executive director of various growth companies.