TEAM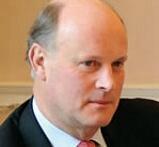 RODDY GOW, Founding Partner, has successfully built and led several global consulting practices and developed international clients at the highest levels. His career has included extensive experience of working in Europe and the United States and, more recently, Asia.

During a thirty year career in executive search Roddy Gow has worked in the UK, the Americas and Asia. Twelve years as an officer in the Scots Guards were followed by a period as a banker with Barclays Bank in London and New York. Joining the global search firm Russell Reynolds Associates in 2003, he worked within their financial services practice in London and subsequently headed the global practice and the London office. He was recruited by GKR in London as their Chief Executive and after moving their head office to New York, he subsequently joined LAI, the US partner firm of Amrop International, as Chairman of the Americas, later becoming Deputy Chairman Worldwide. LAI was floated on NASDAQ and later acquired Ward Howell, before itself being acquired by TMP. Returning to the UK, Roddy spent two years with Odgers Berndston before founding his own executive search firm Gow & Partners, which focused on key executive cross border appointments and board level placements.  From 2002 to 2008, the firm grew to become a global network of sixteen affiliate partners. In 2010 he founded the strategic consulting firm Canongate Partners which focuses on building partnerships and links between the UK, the US and Asia.

Roddy was educated at Winchester College and Trinity College, Cambridge University. He is a   member of the Business Advisory Council of the Said Business School, Oxford University, the Board of British American Business having served as its Chairman for two years and the Advisory Board of the Welsh National Opera. He is a Vice Chairman of Cubitt Consulting, the Founder of the Asia Scotland Institute and Chairman of the Plant for Peace Foundation in Afghanistan. He was awarded an OBE in 2002 for his services for British Trade in the United States.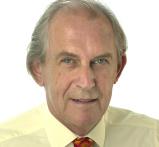 DAVID H. OWEN is a Fortune 200 and FTSE 20 Group HR Director with extensive international experience.

David is Chairman of First and Third Ltd., specialists in Human Capital Management, Organisation Transitions and Transformations, Governance and major Programme Management.  

Prior to this he was EVP Global Human Resources at IMS Health Inc., Connecticut, USA, a USD29bn e-Health, Marketing, and IT provider across 100 countries created as part of breaking-up of Dunn and Bradstreet Inc. This followed positions as Chief Resourcing Officer, Origin BV, Eindhoven, The Netherlands and Bangalore and Delhi, India and as a Director of Forte Plc, London. Earlier experience includes his time as Human Resources and Quality Director with TSB Bank Plc, London; as a Director of Hay Management Consultants; with the Ministry of Defence; and with Imperial Group plc and Golden Wonder Ltd.

David was educated at St. Catharine's College, Cambridge and Harvard Business School. Other positions include Council Member, Public Concern at Work; Member of the Leadership Board of the Refugee Council; Member of the St Catharine's College Development Committee; Chartered Fellow of the Institute of Personnel and Development. He is a Former Pension Trustee of TSB plc, Forte plc, Origin BV and Liberata plc. He is a non-executive director of various growth companies.
APRIL RIDDLE GOW has held numerous executive positions in her thirty year career in corporate marketing and communications and in the non-profit sector.   
A consultant since 1998, she has advised numerous organizations in strategic reviews, strengthening programs, brands, messaging and functions in marketing, communications and fund raising.
In the corporate sector Mrs. Gow has worked for Alfa Romeo and Toyota in Los Angeles, California; Estee Lauder in Tokyo, Japan and Aetna in New York City.  In the not-for-profit arts sector she has worked in leadership roles for the Music Center of Los Angeles as Director of Corporate Sponsorships and Japanese Corporate Relations; in New York for the Fund for Dance as Executive Director, Theatre Development Fund as Director of Development & Marketing and founded and ran the American Friends of the London Symphony Orchestra as Executive Director and President.  In addition to the arts, Mrs. Gow has also been involved with NGO's and policy organizations.  She advised the NGO Education for Employment on forming strategic corporate partnerships, working in seven Middle Eastern countries to provide underwriting for skills training and jobs for young people.  Mrs. Gow has advised Turquoise Mountain, an NGO based in Kabul, Afghanistan, which is one of HRH The Prince of Wales's charities, and created opportunities to build their brand through strategic partnerships with major institutions in the US and UK and increase their ability to fund raise.  She is currently advising the UK's Clipper Round the World yacht race, founded by Sir Robin Knox Johnston, in cultivating new sponsorship opportunities through strategic partnerships and the creation of a CSR program.    

Mrs. Gow has served on several non profit Boards including:  The College Women's Association of Japan; the Japan Society of Southern California, Blue Light Theater Company in New York, the Advisory Council of the London Symphony Orchestra and Governor of St Marylebone Church of England School in London.  Her volunteer activities currently include:  the Advisory Boards of the Global Partnership Forum and World Policy Institute in New York and the Asia Scotland Institute in Edinburgh.

Mrs. Gow has been a Council Member of the Brookings Institution in Washington D.C. and the Foreign Policy Association in New York.  She has also been involved with Oxford University's Said Business School and has performed the role of Master of Ceremonies for two past Oxford India Business Forums in Mumbai and New Delhi, which were filmed by CNBC. 

While an Art History student at San Diego State University, she was chosen for the Junior Year Abroad program to study at its campus in Florence, Italy, staying for a second year to take courses at the University of Florence.  She returned to California to work on the President Ford Campaign and UCLA to study Political Science and International Relations.